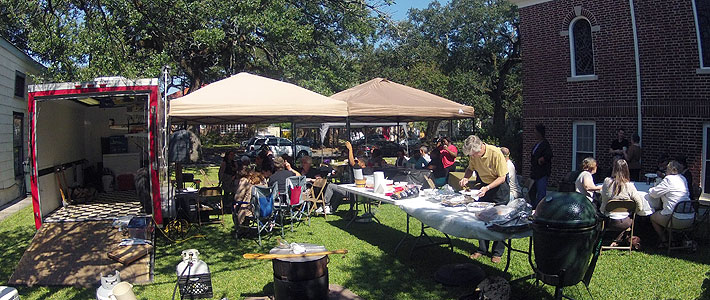 This Sunday, April 24th we are having our annual Family Fun Day! Come pass a good time in Algiers, just across the river from New Orleans.
10:00 – Sunday School
11:00 – Church Service
12:00 – The Fun Starts!!!!!!!!!
This year the activities will include Volleyball, Pickle ball, and other activities, as well as good music. And of course OSoo Good Food.
The menu features:
Smoked / Grilled Chicken
Stuffed Baked beans
Salad
Bread
Dessert
We invite all to come out and enjoy the good food, good fellowship and good fun.