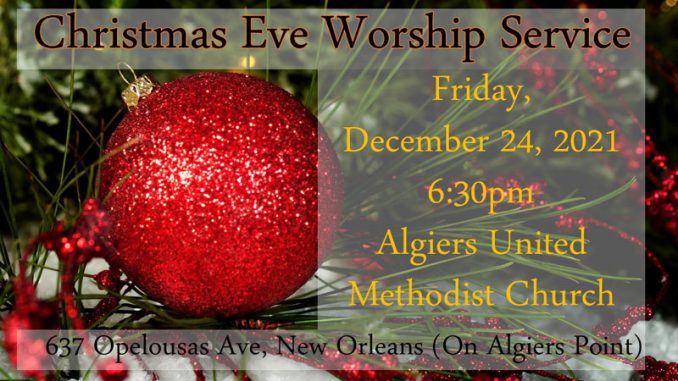 You are invited to our Christmas Eve Service Friday, December 24th at 6:30pm.  Come join us for Carols, Candlelight, the Christmas Story and Holy Communion in our beautiful historic sanctuary.  It will be a great time to come together around the true meaning of Christmas-a celebration of the birth of Jesus.
You are also welcome to join via Facebook.  If online we invite you to have a candle(s) and some bread or crackers and grapes or grape juice to enhance your experience.
The United Methodist Church practices open communion and all are welcome at the table. If you prefer a blessing, these will also be available.