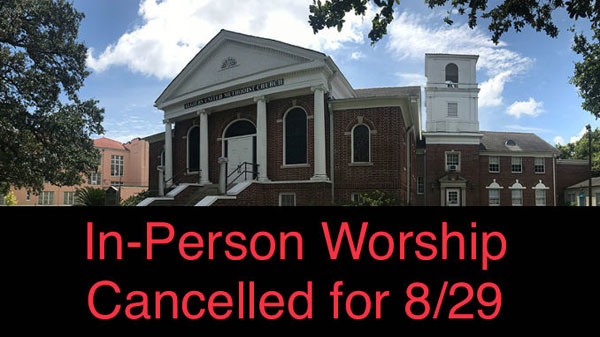 Hurricane Ida is predicted to become a major hurricane and make landfall on Sunday in Southeastern Louisiana.  In order to help secure safety and preparation/response time for our congregation, in-person worship for Sunday August 29, 2021 has been cancelled.
If technology and utilities permit, I will present a brief devotional and time of prayer on our Facebook Page Sunday, August 29, 2021 at 11am.  Please pray and please be prepared.
If you need to reach me, please call or text (214) 404-8797.
My prayers are with you all.


Rev. JoAnne
---

Please join us this Sunday, August 29, 2021 at 11:00 am for a brief devotional and time of prayer