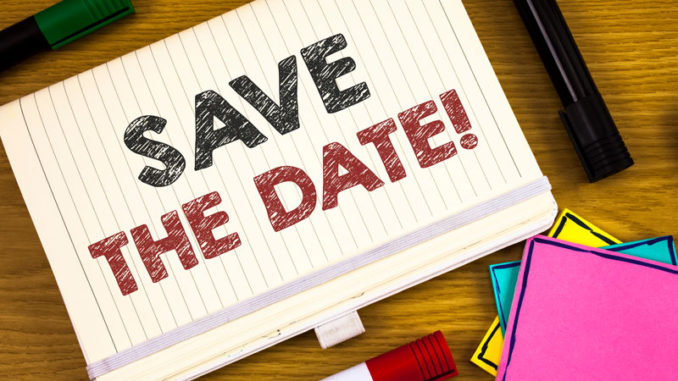 Sunday, Feb. 9th
United Methodist Men's Breakfast from 9:30 – 10:30 am (Algiers UMC)
United Methodist Men's Meat Sale at 12:00 pm, immediately after service (Algiers UMC)
Best Bank Youth Group meets from 5:30 – 7:30 pm at Aurora UMC (more information here)
Wednesday, Feb. 12th
JOY Club Luncheon at 11:30 am (Algiers UMC)
Thursday, Feb. 13th
Woldenberg Worship Service at 10:30 am at Woldenberg Living Center (3701 Behrman Place, Algiers)
Choir Rehearsal from 7:00 – 9:00 pm (Algiers UMC)
Sunday, Feb. 16th
Noisy Offering during service! Bring your change as the children bring their buckets around. Proceeds benefit Algiers Food bank. (Algiers UMC)
Wednesday, Feb. 26th
Ash Wednesday Service at 6:30 pm (Algiers UMC)
A Look Ahead at March:
March 1st at 3:00 pm – Free Concert by John Nilson (Algiers UMC)
March 7th from 9:00 am – 12:00 pm – Coffee, Coloring, and Conversation (Algiers UMC)
March 8th, immediately after service – Sexuality and Future of the United Methodist Church (Algiers UMC)
March 29th – Algiers UMC's 175th Anniversary Celebration! Join us for service at 11:00 am and a potluck immediately afterwards!
Lenten Lagniappe will be held each Thursday in March from 6:30 – 8:30 pm at Trinity Lutheran Church (620 Eliza Street). This Lent Study is a collaboration between Algiers UMC and Catholic, Episcopalian, and Lutheran churches in Algiers Point.
Stay tuned for more information as all of our February and March events grow closer!