To Mars and Beyond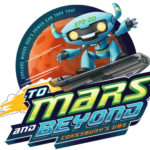 Algiers United Methodist Church invites children 3 years of age through 6th grade to explore where God's power can take you at To Mars and Beyond Vacation Bible School! This space adventure includes exciting new music, amazing science, creative crafts, fun recreation, and memorable Bible stories that will help children experience God's amazing power.
The adventure Blast off's on July 15, 2019 and lands July 19, 2019
The flight times are 9:00am – Noon at Algiers United Methodist Church, 637 Opelousas Ave, New Orleans, LA  70114.
You can Explore "To Mars and Beyond" Vacation Bible School by contacting out flight director Rooney Caldwell
Email: VBS2019@algiersumc.com or Call 504-669-5840.