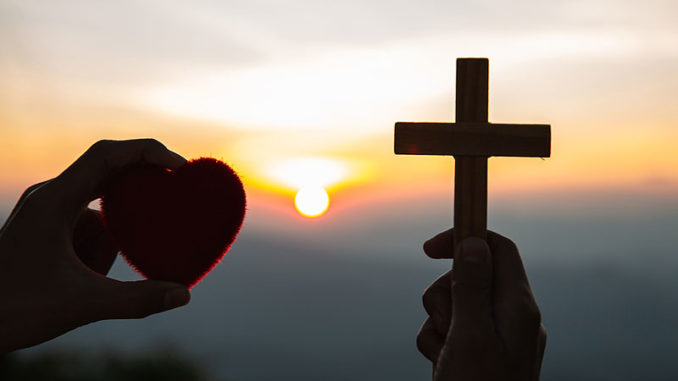 What good is it my brothers and sisters, if you say you have faith but do not have works?  Can faith save you?  If a brother or sister is naked and lacks daily food, and one of you says to them, 'Go in peace; keep warm and eat your fill,' and yet you do not supply their bodily needs, what is the good of that?  So faith by itself, if it has no works, is dead.  James 2:  14-17, NRSV
Even though our beloved SAINTS team did not make it to the Super Bowl, we do have a New Orleans representative in Peyton Manning!  Whoever wins the Super Bowl on February 2, 2014, we will be using it to make a difference in our community and across the nation.  For many years now, the SOUPER BOWL has been happening in conjunction with the Super Bowl.  Churches and schools across the nation have gathered food and money to help to fill the needs of hungry people in our nation.  We will again have two pots at both entrances to our sanctuary for donations.  Our donations will go to our local food bank through the United Churches of Algiers (UCA).
You can learn more about this national effort on the website:  tacklehunger.org    We are addressing hunger issues of the people in our community, and their need for warm clothing.  Belle Chasse UMC has been collecting jackets, coats, and sweaters in January.  We have been collecting caps, hats, gloves, and scarves.  These items will be distributed from the Mt. Zion United Methodist Church, located on Louisiana Avenue in New Orleans.  They feed the homeless and hungry people from the neighborhood every Tuesday afternoon.  They also give out clothing free of charge.  And they provide vouchers for people who need a place to stay with the Salvation Army Shelter.  Luke's House, a free medical clinic, was located there, but moved last year not too far away to the former site of the People's United Methodist Community Center on Simon Bolivar close to Jackson Avenue.  When our churches pool our resources, and we work the connection together, many more people can be served by our efforts.
One of the members of Belle Chasse UMC brought two big bags of yarn for our Algiers members who like to knit and crochet for the homeless.  Also, one of the members of BCUMC just told me that the homeless are camping out again under the Claiborne overpass in the city.  More and more people are finding themselves in such a situation.  When we pray, let's be sure to say a special prayer for the poor and hungry in our nation, and to put our faith into action continually by addressing the needs of people who are very near to us.
Rev. Becky