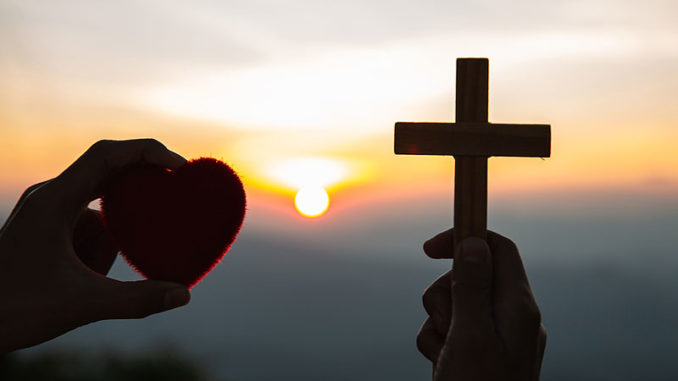 From your pastor… And they devoted themselves to the apostles' teaching and fellowship, to the breaking of bread, and the prayers.  (Acts 2: 42)
In his book Sunday Dinner:  The Lord's Supper and the Christian Life, the author William Willimon encourages us to think about the most meaningful meal you can remember.  Who was there, what kind of food did you have, what did you do, and how did you feel about it?  For many of us, that might include a wedding rehearsal dinner with our bride or groom to be, our families, and our friends.  For others, it might be a monumental birthday party, like a sweet 16, or a 60th or 100th!  For some, it might be a celebration of 50 years of marriage.  We love to remember good times.  And what a treasure it is to have such good occasions to remember!
Willimon encourages us to think of the celebration of the Lord's Supper as a Sunday dinner.  The people of God are gathered together to commune.  And who is there?  Of course, Jesus is present with us.  An excerpt from the book expresses well the desired approach to Holy Communion.  "When some people come to the Lord's Supper, they come with long faces and sad hearts, as if they are at a funeral, as if their best friend had just died, or at least as if their best friend had died 2,000 years ago.  But our best friend has NOT died!  Christ is present, alive, at work in the world, in the midst of us…We are to remember him in the sense of, 'Wake up, he's here'; or 'Open your eyes, your Lord and friend is with you'; or 'Remember who you are.'  Against our Monday – Saturday amnesia, we gather on Sunday to eat and to remember Jesus' words.
'Where two or three are gathered in my name, there am I in the midst of them.'  Matthew 18:20."      (Sunday Dinner, William Willimon, Nashville, TN:  Upper Room Books, pages 21-22)
We can approach the sacrament of Holy Communion with joy and gratitude in our hearts, and come looking to receive a renewal of the grace that God offers us, and strength and nourishment for the journey.  We can depart the sanctuary with our cups filled to overflowing and ready to serve God daily, knowing that we have been in the presence of Jesus the Christ.  Enjoy your Sunday dinner!
Grace and peace,
Rev. Becky