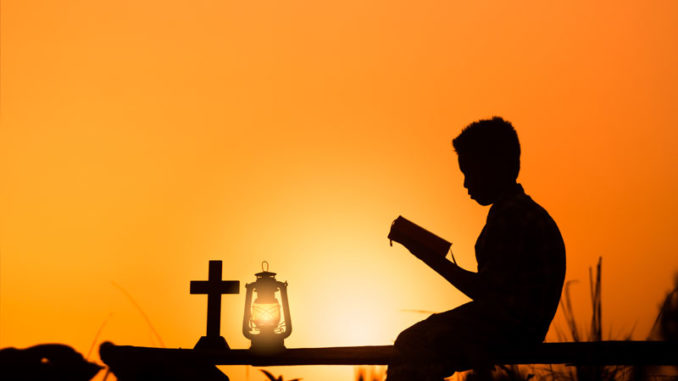 From your pastor…
People brought babies to Jesus, hoping he might touch them.  When the disciples saw it, they shooed them off.  Jesus called them back. 'Let these children alone. Don't get between them and me.  These children are the kingdom's pride and joy.  Mark this:  Unless you accept God's kingdom in the simplicity of a child, you'll never get in.'      (Luke 18: 15-17, THE MESSAGE, Eugene H. Peterson)
This story is one of the favorites for everybody!  We can all imagine ourselves as the children who wanted to be with Jesus.  And it makes us feel so great, that even though the disciples were shooing the children away, Jesus intervened.  He WANTED the children to come close to Him, and to enjoy their company.  He wanted to bless the children and their parents.
The older I get, the more I realize the truth that what children value the most is time spent with adults and their family.  We think what they love the most is all of the toys and nice things we buy them.They may enjoy those things, but they treasure the most the time spent together having fun and doing simple things with loved ones.
If we want to bless children as a church, then we must provide opportunities and ministries targeted for their ages and relevant to them.  Children love to participate and do things.  It is a joy for our congregation to see our children serve as acolytes and to collect the NOISY OFFERING monthly to feed people in the Algiers community.
We have a wonderful church nursery staffed by Cresside Caldwell, and occasionally by LaShone Young and Aubrey Tankersley as volunteers.  The children love to go into the nursery where they are safe.  They are lovingly cared for, and they have toys and other little friends to play with.  Our thanks and appreciation  go to all of our nursery staff and those who volunteer!  The development of faith in young children begins with the feelings that church is a good place and a safe place to be.
Our Mother's Day Out ministry is currently staffed by Charlotte Hemard, Director, and Patti Arnold and Donna Darling.  Peggy May also serves as needed.  The children love to come to church for their "school."  They learn to socialize with others.  Charlotte has a music program where they learn lots of songs.  They do arts and crafts appropriate to the seasons of the year and holidays.  They take walks in Algiers Point together and look for birds, spiders, pumpkins, or other things.  I call them the "baby parade."  They love to play out on our beautiful church lawn and blow bubbles, toss a ball or color on the sidewalk with chalk.  They have lunch together, and they take daily naps.  We have 15 children enrolled, and we now have a three day program:  Mon, Tue, and Thur.!!  We are so grateful to Charlotte, Patti, Donna, and Peggy for this wonderful ministry to welcome the children in Algiers to our church and their little "school."  Some of you may not know this, but the ministry is financially self-sufficient.  The MDO just bought a new copy machine for them and the church office to share.  THANKS MDO!
We have our annual Easter Egg Hunt and activities coming up on Palm Sunday, April 14 at 9:30am.  Last year, we were overflowing with children and a beautiful photo was taken of them on the front steps with their Easter baskets.  We rejoice that the children and their families are coming to know Jesus through Algiers UMC!
Enjoy and bless the children everywhere that you can.
Rev. Becky