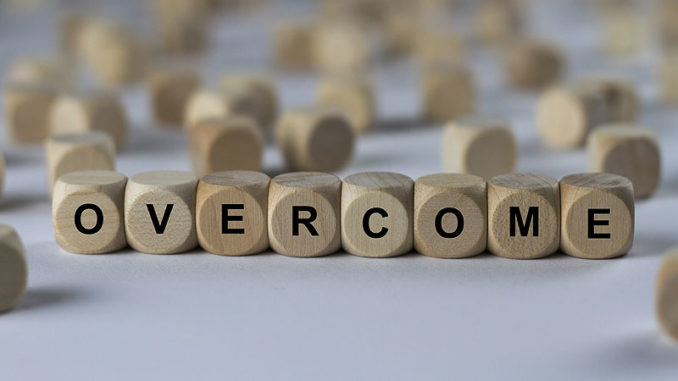 From your pastor…
The Lord is my shepherd; I shall not want. He maketh me to lie down in green pastures: he leadeth me beside the still waters. He restoreth my soul: he leadeth me in the paths of righteousness for his name's sake. Yea, though I walk through the valley of the shadow of death, I will fear no evil: for thou art with me; thy rod and thy staff they comfort me. Thou preparest a table before me in the presence of mine enemies: thou anointest my head with oil; my cup runneth over. Surely goodness and mercy shall follow me all the days of my life: and I will dwell in the house of the Lord forever.
Psalm 23
Wow! Is it just me, or does this Lent feel extra "lenty" this year? I feel like I choose to focus on leaving behind negativity and speaking unkind words, and instead, I've been forced to give up so many other things – hugs and handshakes, in-person worship services and crawfish boils with friends, vacations I'd been looking forward to and the rhythms of life I was accustomed to.
Depending on the day, I've been feeling really down about this whole situation. So much of what I've been looking forward to this spring and summer has been cancelled or postponed.
To be honest, the coronavirus is scary. People I know are sick. And I don't always know how to handle all that I've been feeling. Of course I've been praying, and of course the church has been checking in on members and making sure they have the food and medications that they need. I've been trying to strictly adhere to the orders of our Bishop, our President and Governor, and the Centers for Disease Control and Prevention.
In terms of my own soul, I've been reading and reciting Psalm 23 a lot. It's a Psalm that many of us memorized as children, and if you didn't or if you have children in your home now, I invite you and your kids to try to memorize this Psalm over the next few weeks.
It is a Psalm of comfort. And right now, it's speaking to my soul. It acknowledges that "valley of the shadow of death" – those dark and difficult times that we've been walking through. But it also acknowledges that "my cup runneth over" – that in the midst of it all, our cup is full of blessings, so many in fact that it is spilling over.
Lent is here, but Easter is coming!
Remember that whatever is weighing you down in life – illness, stress, loneliness, anxiety, etc. – remember that God meets us in our darkest times. Jesus walks with us through the wilderness times in our lives and resurrects our brokenness. We are reminded that we are an Easter people. We are a people of the light.  We are a people of love.
Grace and peace,
Rev. Colleen