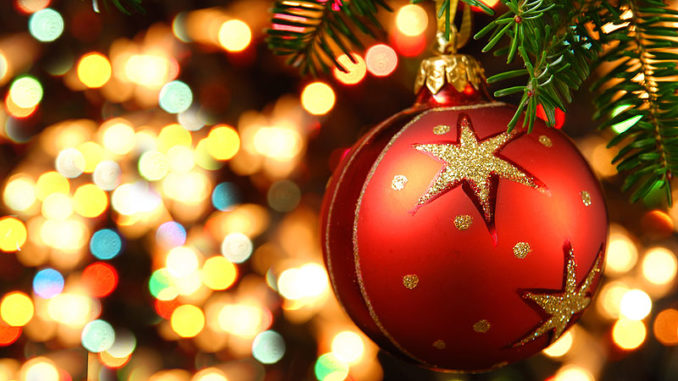 From your pastor…
The people who walked in darkness, have seen a great light; those who lived in a land of deep darkness—on them light has shined. 3 You have multiplied the nation, you have increased its joy; they rejoice before you as with joy at the harvest. 6 For a child has been born for us, a son given to us; authority rests upon his shoulders; and he is named Wonderful Counselor, Mighty God, Everlasting Father, Prince of Peace."
– Isaiah 9:2-3, 6
With Thanksgiving behind us, there already seems to be a mad rush to Christmas. It happens every year, but it always catches me by surprise. One of my sisters bragged that she is done with her Christmas shopping already, while someone else around the table bragged that she hadn't even started her Christmas shopping because she was focusing on Thanksgiving before moving ahead to Christmas. We have this battle every year: should we deck the halls before or after Thanksgiving? My family has generally been deep in the trenches over this debate. But for me, it all comes down to living into the holiday. I don't care when you do it.
Whether or not you decorated the tree over Thanksgiving break, let us live into gratitude of Thanksgiving to its fullest. Not only acknowledging what we are thankful for, but also trying to spread that gratitude. Making sure that others have things to be grateful for as well – helping those in need, working to preserve this world which brings us so much joy, and, responding with kindness when tensions are high. And we don't just have to do this in November; we can do this all year long.
In a world where the Christmas decorations have been in the stores since Halloween, we often want to skip straight to Christmas without walking through the season of Advent. In a culture where instant gratification is the expectation – where we get frustrated when we call someone on their cell phone and they don't pick up or immediately get back to us. In a culture like that, in a culture like ours, we could all use a lesson in the "waiting" that Advent calls us to. Because we are ready to celebrate Christ's birth, but for now we are called to wait and to prepare ourselves for the coming of Christ. Advent is that reminder that we can, and probably should, practice waiting all year long.
And then there is Christmas! It is humbling to think about God taking on flesh in the form of a vulnerable little infant. To think that God loved and loves us so much that God came to live among us. What a cause for celebration! And we do celebrate! We have so many gatherings during December. We gather with co-workers and book clubs, church families and bunko group, family and friends. We share gifts and break bread together. We celebrate! There is joy – a deep and abiding joy! But the joy of Christ lasts all year long.
So in this holiday season, let us hold fast to the lessons that come with the season and seek to live into those year round.
Grace and peace,
Colleen