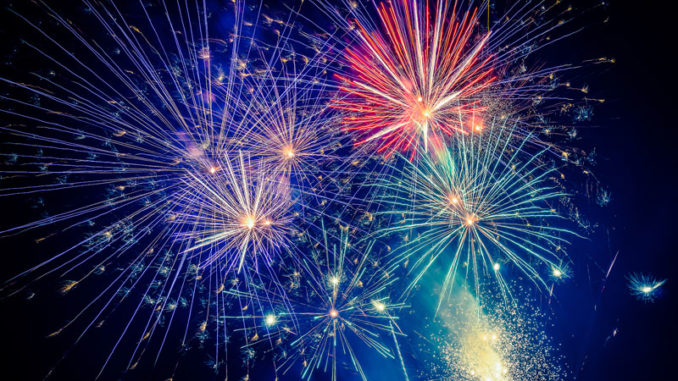 And the one who was seated on the throne said, "See, I am making all things new." Also he said, "Write this, for these words are trustworthy and true." Then he said to me, "It is done! I am the Alpha and the Omega, the beginning and the end. To the thirsty I will give water as a gift from the spring of the water of life."
– Revelation 21:5-6
Never have we wished more for a year to be over. Well, at least not collectively. Certainly we've all had our own rough patches and prayed that time would speed up and a new year would begin. But to have a whole community, a whole country, the whole world all ready to leave a year behind for something new, this seems like a first – at least for me.
One of my closest friends always joked that she hated New Year's Eve because there was so much hype around the night and its celebrations. Last year, she was traveling with her husband (back when you could still do that safely), and they had the best New Year's Eve EVER! As she rang in 2020 with her new friends, she just knew she was in for a great year! A great year, 2020? Not so much! We've laughed about this so many times since then. Hindsight really is 2020 – and never has that been truer than now.
Last year was hard. It left a lot of damage in its wake. Wore us out, turned us upside down, punched us in the gut.
But now, it's 2021. The year we have been begging for! The new start we so desperately crave!
And yet, things don't just magically change on their own.
So, we're left with a choice: are we just going to sit on the floor and stare vacantly at the bare sheetrock, the chipped paint, the flooded floor boards? Or are we going to stand up and do something about it? Are we going to pick up the sledgehammer and begin tearing our houses down to the studs? Are we going to pick up a paintbrush and start making something out of the wreck that we've been left with?
I'm reminded of the words from Revelation 21 that God is working to make all things new. In a time of New Year's resolutions, and in a time when are all just ready to leave 2020 behind, we will be taking the next few weeks in worship to look at how we can reclaim who we are, how we can let go of the stuff that weighs us down, and how with and through God we can be made new.
I hope you will join us on this journey over the next few weeks! Happy New Year!
Grace and peace,
Rev. Colleen