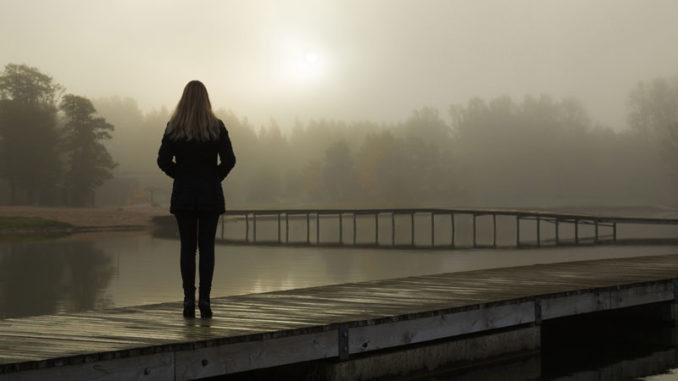 "For everything there is a season, and a time for every matter under heaven: a time to be born, and a time to die; a time to plant, and a time to pluck up what is planted; a time to kill, and a time to heal; a time to break down, and a time to build up; a time to weep, and a time to laugh; a time to mourn, and a time to dance; a time to throw away stones, and a time to gather stones together; a time to embrace, and a time to refrain from embracing. God has made everything suitable for its time. – Ecclesiastes 3:1-5, 11a
I saw this meme the other day that said, "So in retrospect, in 2015, not a single person got the answer right to 'Where do you see yourself 5 years from now?'" I had a good long laugh, because sometimes laughter really is the best medicine.
I'm a planner. I mean, it's not that I always (or even generally) stick to my plan. But I like having a plan. It's comforting to me to have a plan – to be mentally prepared for what's ahead. As things have closed because of the coronavirus, my desire for plans has gone by the wayside. And now as some things are re-opening and others are in a kind of weird liminal space and still others are just completely closed, I'm realizing that nothing is going as planned this year.
So I've been turning to this scripture passage a lot recently. A time to weep at what we have lost. A time to laugh at what we thought we knew. A time to mourn for those we have lost. So much from Ecclesiastes 3 resonates with me. But I'll confess that some of these verses in this passage have always seemed strange to me. However, in light of what we have been living these past few months, some of those verses are speaking more clearly to me – for now really is a time to refrain from embracing.
As plans continue to remain up in the air, I'm focusing on these words from Ecclesiastes. That there is a time and a season for everything. That the season we are in right now won't last forever. And also acknowledging that this season has looked vastly different for each of us.
We of course know that for many, this season has brought sickness, death, unemployment, and loneliness. But perhaps for you, you have cherished the extra time you've gotten at home with your family. Perhaps this season has brought more spontaneous dance parities in the living room, more cooking adventures, or more time to plant in your garden.
Whatever season you are in, know that you are not alone. That our church is here for you, that the Body of Christ is walking alongside you. That God has made everything suitable for its time.
Grace and peace,
Rev. Colleen