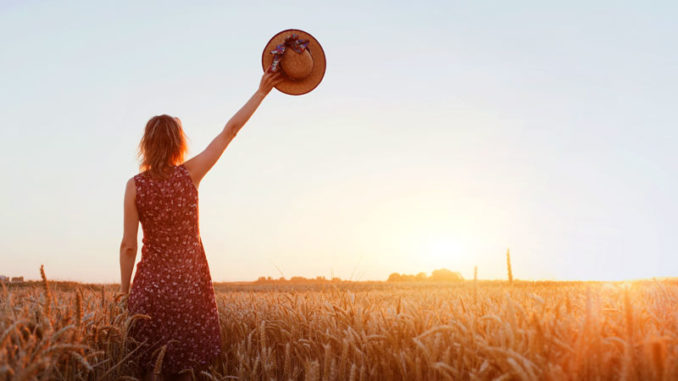 Finally, brothers and sisters, farewell. Put things in order, encourage one another, be of one mind, live in peace. And the God of love and peace will be with you.
2 Corinthians 13:11
It's hard to believe that just two years ago, I was packing boxes, getting ready to move to Algiers. And now, just two short years later, I'm packing boxes again. Farewells are never fun, but they are part of life.
And although goodbyes aren't fun. The origin of the word "goodbye" is really interesting. The word "goodbye" was first seen in the 1570s in letters, spelled "Godbwye". And it was used as a contraction of the phrase "God be with ye." Throughout the years the word "good" was substituted for "God" due to the influence of phrases such as "good day" or "good evening." And eventually it shifted fully from "Godbwye" to "goodbye".
As we say goodbye this month, please know that I will be using that word in this sense. May God be with you!
And God will be with Algiers UMC in the months and years to come; and I take comfort in that fact.
I'm reminded that the grief and sadness that often accompany farewells are a result of having loved well and being loved well. And there really is no greater gift than that of relationship, community, and love. So, as we say goodbye this month, I choose to be grateful for our time here with each of you.
My final Sunday with you will be on June 13th. Following worship that day, we will gather for a shared meal at the church.
And as always, the best part of goodbyes, are the welcomes that follow. We are so excited to welcome Rev. JoAnne Pounds as your new pastor on July 1, 2021. Her first Sunday worship service will be July 4th. The same system that brough Rev. Becky and myself to Algiers UMC, is the same system that is brining Rev. JoAnne to you. And for that we give thanks!
I thank you from the bottom of my heart for your love and support, not only of Adam and me, but of our community, and all of God's children. Know that I am praying for you, for Rev. JoAnne, and for Algiers UMC. Keep on loving as Christ loves, and may God be with you.
Grace and peace,
Rev. Colleen