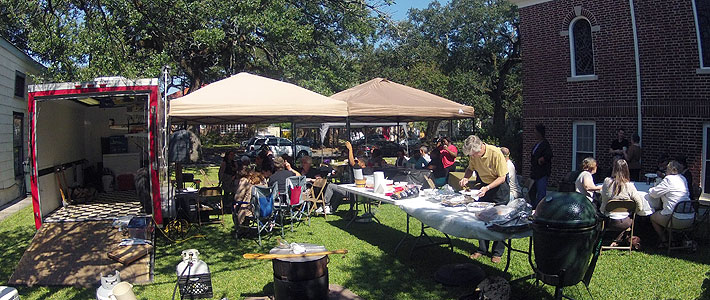 We welcome everyone to come out Sunday, June 13th as we say farewell to Rev. Colleen. This will be her last Sunday at our church and in New Orleans style are going to throw a PARTY!
Sunday service begins at 11:00 and the Lunch on the Lawn will follow. We are looking forward to a fun afternoon.
This year we will have the Chef's (Rooney and Jeff Caldwell) from Methodist Women and Men's group to prepare lunch.
We will have pulled pork sliders and Grilled chicken, we will also have the side dishes and desert.