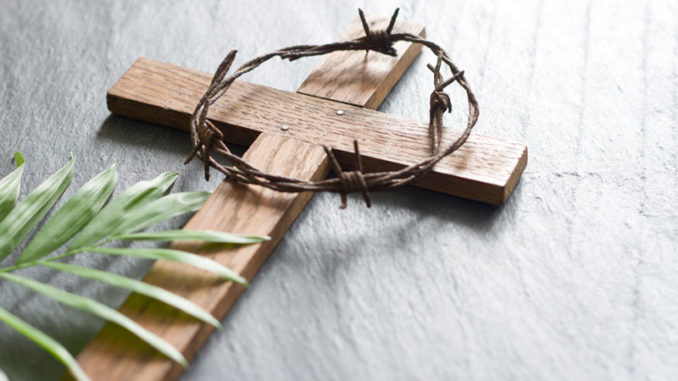 19 "Do not store up for yourselves treasures on earth, where moth and rust consume and where thieves break in and steal; 20 but store up for yourselves treasures in heaven, where neither moth nor rust consumes and where thieves do not break in and steal. 21 For where your treasure is, there your heart will be also.
– Matthew 6:19-21
On Ash Wednesday, we read this scripture in worship. We talked about how moth, rust, thieves, and time can – and will – reduce to dust virtually every goal, every dream, and every treasure we hold dear. And how we know that to be true.
These words give us a perspective that the world tries both to hide and to deny – and that we usually do our best to ignore – that we DON'T make it out of this life alive. What matters most is our "treasure in heaven" – our relationship with God and how we live out that relationship in this life.
This is what the season of Lent is here for. For us to look inward, to see what we can give up or what we can take on to better our relationship with God and to build up our "treasures in heaven". When we talk about building up treasures in heaven, some people think it's like "brownie points" or "bonus points" or "get-into-heaven points", but that's not how I see it. I believe we are instead to focus on aligning ourselves with Christ and how Christ lived. To me, that is what Lent is all about.
And after living through nearly a year of this pandemic, Lent looks a little different to me. This past year, the pandemic forced us into a time of waiting and a time of keen awareness of our mortality. All those things that we normally focus on during Ash Wednesday and Lent.
And so, this year, when we have watched so much of what we assumed would always be here, fade away. Rather than double down on waiting and mortality – after what seems like a year of the "lentiest" Lent EVER (yes, I just made up that word). I am rethinking what it means to take on a Lenten discipline this year. Instead of giving up something (like anger, being excessive, single-use plastics, sugar, etc.), or instead of taking on something (like writing a meaningful note to a different person each day, volunteering every weekend, reading through the New Testament during Lent, etc.). Instead of doing one of those practices that I normally step into for Lent, I will instead be treasuring moments of joy and deep breathes of fullness. I am committing to take 30 minutes each day to fully enjoy life and to reconnect with the divine through that.
If you haven't already committed to a Lenten practice, I invite you to think about adopting a practice for the month of March – something that deepens your connection with God and others, something that makes you feel alive. And know that we will walk this Lenten journey together.
Grace and peace,
Rev. Colleen