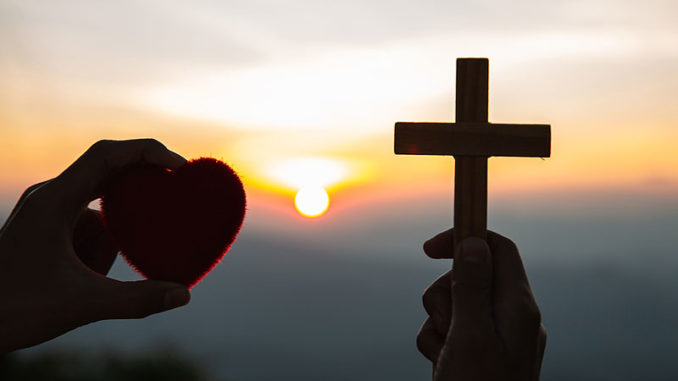 From your pastor…
 I thank my God every time I remember you, constantly praying with joy in every one of my prayers for all of you.      (Philippians 1: 3, NRSV)
It is a joy and a great blessing to serve here as your pastor.  I am so grateful for the kindness and the support that you give to me consistently.  Thank you for the gift certificate for a fine meal for Pastor Appreciation.  I can assure you, Jeff and I enjoyed every last bite of it!  You are very generous, and demonstrate love and generosity to me and to our community.  I feel so blessed to be a part of this faith community, just like the Apostle Paul expressed in his letter to the Christians in Philippi.  They sent him gifts of support and encouragement as well.
Another great joy that comes annually is the outreach to our Algiers community with the GIVE AWAY and HEALTH FAIR.  We have worked to grow, and this year we have even more groups participating.  We need everyone who can to serve on this Saturday, November 12.  The event is from 9am-1pm, but we have to begin setting up at 7:30am.  We also need all of you who can to bring portable tables and card tables from home, or tarps that we can put on the ground to display items to be given away.  We do not have enough tables here to accommodate the goods and the groups that will be providing services.  We will again give a card with information about our church and issue an invitation to those who attend to come and worship with us anytime.
Again this year, we will be serving hot dogs and giving out water.  The Porch Sale in April raises the money to empower us to do this.  For the first time at the Health Fair, the Ochsner Bloodmobile will be present and receiving blood donations.  The N.O. AIDS van will do HIV testing.  Tulane nursing students through their partnership with the Common Ground Health Clinic will offer blood pressure checks and blood sugar screening.  Walgreens will again give flu shots.  The N.O. Fire Department is supposed to come and do a demonstration with the children.  The Confetti Players Choir will sing and there will be arts and crafts for the children to do.  The McDonoughville Dance Team will also perform and attend again this year.  This is a great opportunity to get health services and information, and to meet our neighbors from the community.
If you would like to donate items, we take everything but adult clothing.  It is best just to bring the items on the day of the GIVE AWAY, if possible.  If not possible, we have one room downstairs where we are storing items to give away.  This is a great help to some families in our community.  Please be in prayer about this event.  Special thanks go to Gail Sherman, outreach coordinator for the Common Ground Health Clinic.  May we demonstrate our love for the people of Algiers by providing this event on Nov. 12.
Grace and peace,     Rev. Becky