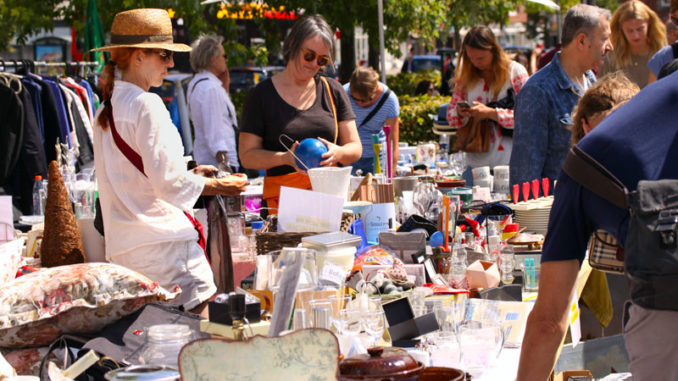 From your pastor…
And let us consider how we may spur one another on toward love and good deeds, not giving up meeting together, as some are in the habit of doing, but encouraging one another—and all the more as you see the day approaching.
– Hebrews 10:24-25
One of the first things I heard about Algiers UMC when I was appointed to serve at this church was that this congregation is interested in reaching out to and serving the neighborhood and community surrounding the church. Knowing this made me so excited to come to Algiers. And to be honest, I've been looking forward to The Give Away & Health Fair since I heard about it. And it is almost here!
The Give Away is going to be a great event! We will gather on the front lawn of the church on Saturday, November 10th from 9AM-1PM.
As the names suggests, there will be toys, holiday decorations, furniture, shoes, kitchen gadgets, and more to be given away. This is a great chance for people to get Christmas gifts or household necessities completely free.
We are partnering with Common Ground Health Clinic to provide blood pressure checks, blood sugar screenings, and to help people sign up for Medicare. The NO AIDS van will be there to do AIDS testing. The Hubbell Library will be there giving away books for children and youth. Confetti Kids will be there with a crafts table for the kids. The New Orleans Fire Department will be there with their truck teaching fire safety. And there will be delicious food for everyone to enjoy. Everyone is welcome. And everything is FREE!
In order to make this event a success, clear out your home and bring items to be given away by Sunday, November 3rd. If you have extra tables at home, please bring them and put your name on the bottom so that we can make sure you get your table back. We also need volunteers on the day of the Give Away – Saturday, November 9th! Volunteers are needed all day until 1:30PM. But we need the most volunteers (and the most muscles) at 7:30AM when we put out the tables, chairs, and all of the items that we are giving away.
Because of the generosity of this congregation, we have a mountain of items to give away. And we have a great group of partners to make this a not-to-miss event.
But perhaps the best parts of this event is the chance it gives us to make genuine and authentic relationships with people in our community and to invite them to join us for worship. So come volunteer, bring the kids, invite friends, and enjoy a great Saturday morning!
Grace and peace,
Rev. Colleen