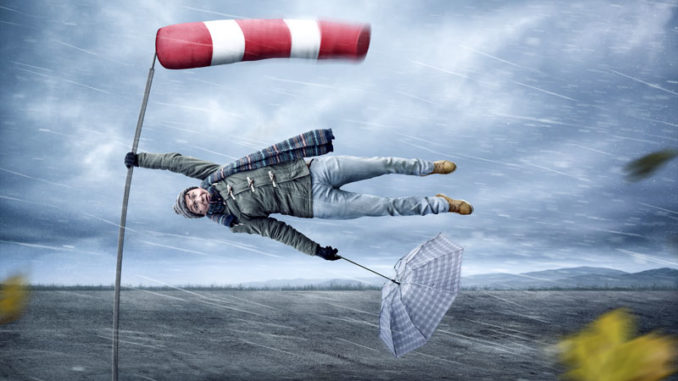 "Be merciful to me, O God, be merciful to me, for in you my soul takes refuge; in the shadow of your wings I will take refuge, until the destroying storms pass by.
– Psalm 57:1
It's hard to believe that just a few days ago, we marked 15 years since Hurricane Katrina. I imagine for most, it feels like forever ago and yesterday at the same time. Remembering the struggles and the loss that forever impacted our city – of the changes that it brought.
One of the first stories I heard when I got to Algiers UMC, was how members of our church rode out the storm in the church building. Different families all gathered together – seeking sanctuary amidst the storm.
Hurricane Katrina brought destruction and pain – to individual families and to entire systems. It disrupted life as we knew it. But we can't remember this storm without realizing that it highlighted the resilience of the people of New Orleans – the spirit and the strength of our community.
And now we find ourselves in a completely different place, but in a storm nonetheless – grappling with a global pandemic where we were one of the epicenters early on. Since the pandemic struck this spring, I've heard countless people reference Katrina when talking about what is going on now.
This go-round, we've seen destruction and pain, struggles and loss. We've seen life as we knew it, disrupted. But we are resilient. Our community is still spirited and strong.
We all know that Katrina left its mark on this city. And this pandemic likely will as well. But as people who take refuge in the shadow of God's wing, we know we have been created to care for one another. To shelter one another – and to point to God who is our refuge.
Grace and peace,
Rev. Colleen