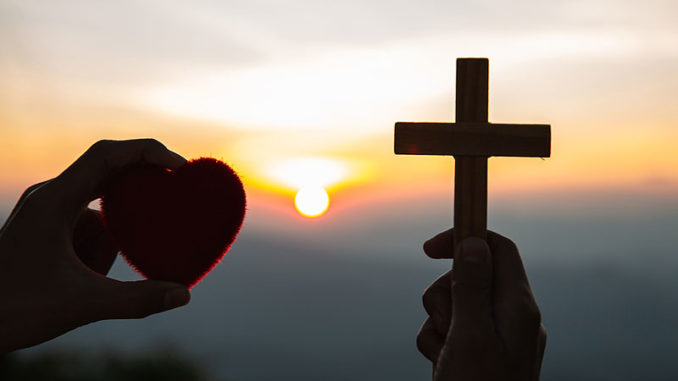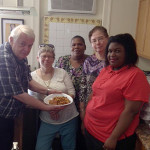 On Sunday October 27, 2013 over 125 people were served a good meal at St. Mark's United Methodist Church on North Rampart Street in the French Quarter. Following worship, a plate of food was offered to anyone who wanted to eat. Folks got a great meat pasta dish, a roll, a shinny red apple, and a small candy bar.
Sitting together was Bill and John. They help each other out in their time "living on the streets." Bill said, "Good eats today… can't wait for that candy bar. Thanks, God bless you."
Every week the St. Mark congregation offers a meal to those in need and anyone else who would like to have a lunch. The Algiers United Methodist church helps out in this service from time to time. Our volunteers prepared 11 trays of the hot pasta dish. Different families made an individual tray in their homes. Each tray was sent to the French Quarter with plenty of love and prayers. Also, a team of Algiers folks went to the French Quarter to serve the meal.
If you would like to learn more about the St. Mark ministry to the homeless or make a contribution to the work, visit their website:
FrenchQuarterumc.org
Rev. Anita Cleaver Dinwiddie