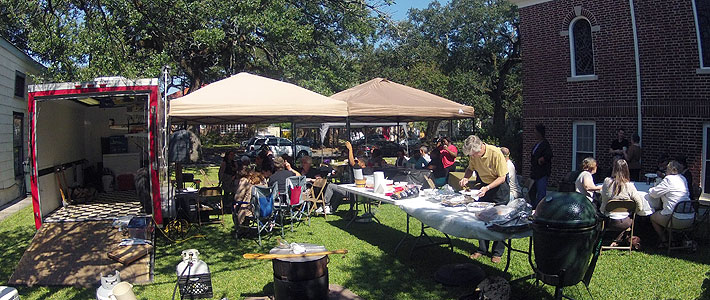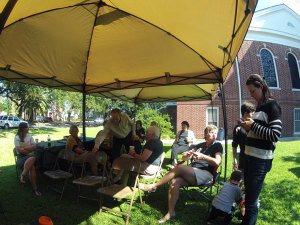 We welcome everyone to come out to our churches front lawn on Sunday, November 6th for our annual Lunch on the Lawn.
Sunday service begins at 11:00 and the Lunch on the Lawn begins at noon. We are looking forward to a fun afternoon.
This year we will have the Chef's (Rooney and Jeff Caldwell) from the Sidewalk Smoke House to prepare the main course. If you would like to bring something, an appetizer, side dish, or dessert are always welcome.
This year like in the past we will have activities for everyone and the Saints game at 3:00. We may have to watch a warm-up game while we wait for the Saints vs. 49ers game.
Don't forget to wear your team's colors.
Special News
This Sunday, Mike Bark will be joining us for Sunday service and Lunch. Please help me welcome a friend of mine back to the church.
Donations are welcome to defray the cost.