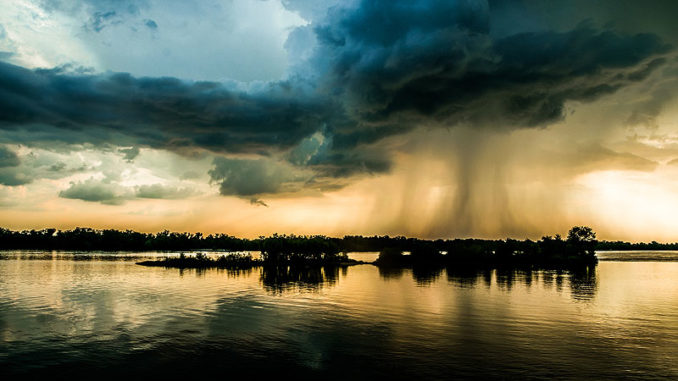 From your pastor…
For everything there is a season, and a time for every matter under heaven: a time to be born, and a time to die; a time to plant, and a time to pluck up what is planted; a time to kill, and a time to heal; a time to break down, and a time to build up; a time to weep, and a time to laugh; a time to mourn, and a time to dance; a time to throw away stones, and a time to gather stones together; a time to embrace, and a time to refrain from embracing; a time to seek, and a time to lose; a time to keep, and a time to throw away; a time to tear, and a time to sew; a time to keep silence, and a time to speak; a time to love, and a time to hate; a time for war, and a time for peace. God has made everything suitable for its time. – Ecclesiastes 3:1-8, 11a
When I was a hospital chaplain in North Carolina, my supervisor was from Pennsylvania. She was (and still is) an amazing person who happened to be obsessed with all things Louisiana. We shared a deep love of football and great food. When I reminisced about the things I missed most from home, she was always eager to listen – always wanting to know more about this great place.
During a particularly cold week in January, I shared that I didn't grow up with the same seasons that she had in Pennsylvania (or even the seasons that we were experiencing in North Carolina at the time). Our seasons went from hot, to really hot, to less hot, and back again. The whole "summer, fall, winter, spring thing" was as foreign to me as the snow and freezing temperatures we were experiencing at that time in North Carolina.
I tried to explain to her that in my life, the temperature change (or lack thereof) wasn't what signified the seasons for me. For me, the seasons changed based on my favorite parts of the year – starting with crawfish season, shifting into beach season, and culminating in football season and the Christmas season. These were the seasons I most looked forward to – the things that told me the year was advancing. These were the patterns of my year that provided normalcy.
Seasons are a natural and God-appointed part of life. But as I sat out with my neighbors last night on their front porch sweating through my clothes, I was thinking how ready I was for a new season. But we don't get to have things as we want them all of the time. The seasons don't chance because we want them to. The challenge is to find meaning and different things you enjoy in the various seasons of life. So even while I'm out on the porch in the summer heat, I am reminded that there is a time and a season for everything. Because in this heat, our basil plant is thriving (and Adam's homemade pesto was amazing!). And because of this heat, I'm thankful for the rain that comes to cool us off.
So whatever is weighing on you right now, remember that this too shall pass because there is a time and a season for everything under heaven.
Grace and peace,
Rev. Colleen